5 Proven Sales Funnels That Double Your Conversion in 2020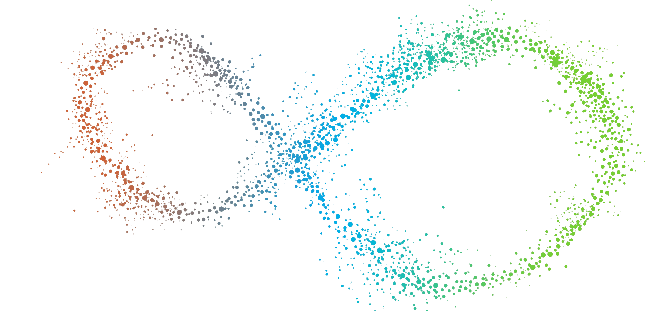 Creating content is the most effective way to attract and build an audience. However, at some point, businesses need to adopt the right sales funnels to convert that traffic into serious cash flows. Spending time and energy to provide the most efficient user experience is an expensive venture. That is why companies need to build a successful sales funnel to act as a pathway for potential customers to part with their money, so the firm can recover their costs. By building their email list and consumer base, they can make significant profits.
Free Plus Shipping Funnel
The free plus shipping funnel is a powerful method for advanced marketers to convert their audience. With this funnel, companies offer a free physical product to visitors on their website. Even if the item costs nothing, the customer must pay the price for shipping, and provide both their email address and location for the product to be delivered. Although this is an effective method of gaining revenue, the company breaks even by charging the delivery cost. For example, the product might be a hardcover book which costs six dollars to print and ship. Then they can offer it to the customer for free and charge six dollars as the price for shipping. This sales technique covers their costs while the customer believes they are receiving a free product, which to them is worth more than the six dollars they paid. Companies can then build a valuable email list. It allows them to continually market and upsell products to the same customers through email. They can earn plenty of profits because the customer had some time to enjoy the free item they received and are now familiar with the brand.
Sales and marketing trainer, Grant Cardone, offers his bestselling book "The Closer's Survival Guide," for free to anyone who signs up on the website. On the landing page, there is a short video on the left with a brief overview of why this book is essential for closing deals. Then interested customers can fill the form on the right side of the page to get their free copy along with six additional bonus items. The website clearly mentions that the free book and bonus items are all worth nearly thirty-five dollars, which they are giving away for just the shipping and handling cost of eight dollars.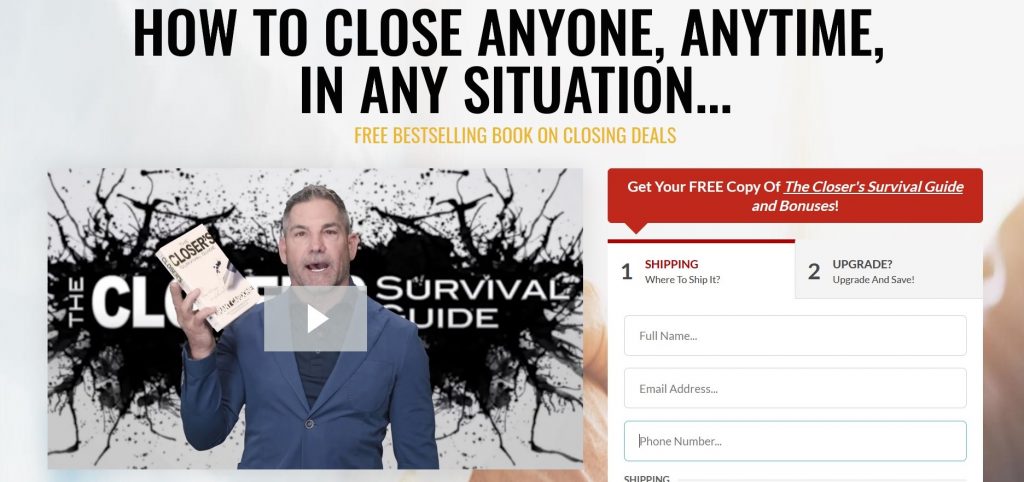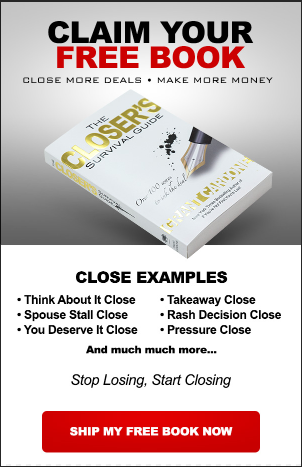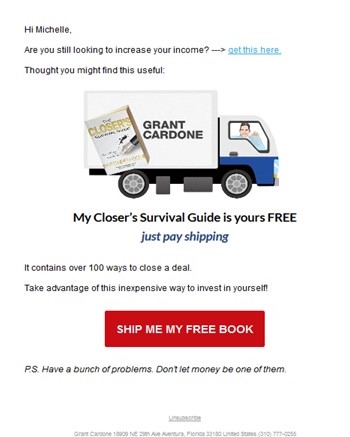 Russell Brunson is an author who also offers his book "Expert Secrets," using the free plus shipping funnel. The layout of the landing page is identical to Grant Cardon's. There is a video on the left and the sign-up form on the right. For a similar price of eight dollars for shipping anywhere in the United States, people can claim the free book.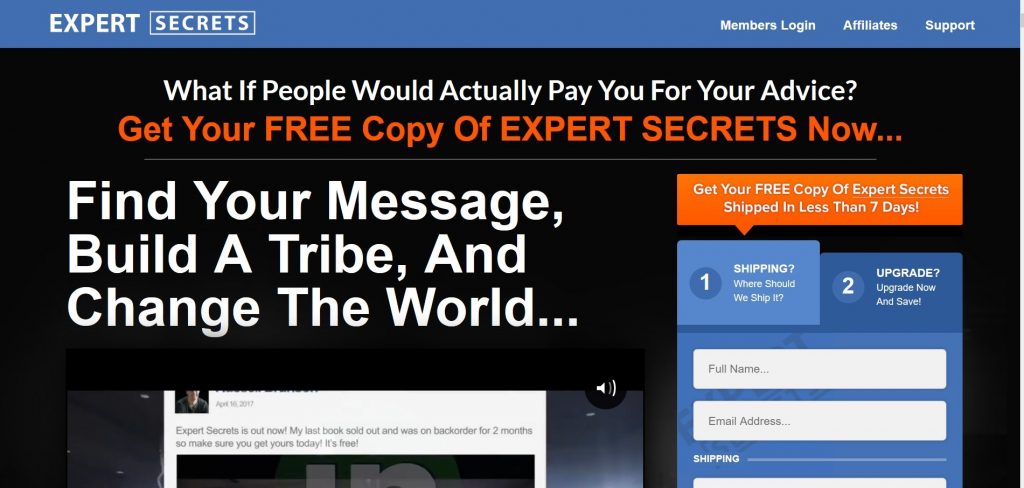 Self-Liquidating Offer Funnel
This is where companies offer customers an appetizer to increase their appetite for more. Through this funnel, companies get cold traffic from people who do not know them. They might provide customers with a free high-quality eBook to download the way Marketo does, which leads people to a landing page where they have to sign-up to receive the free product. While they are signing up, a pop-up or another distraction appears where the customer is offered a onetime ninety percent discount to purchase a product. Companies can then recoup their advertising costs and build their email lists.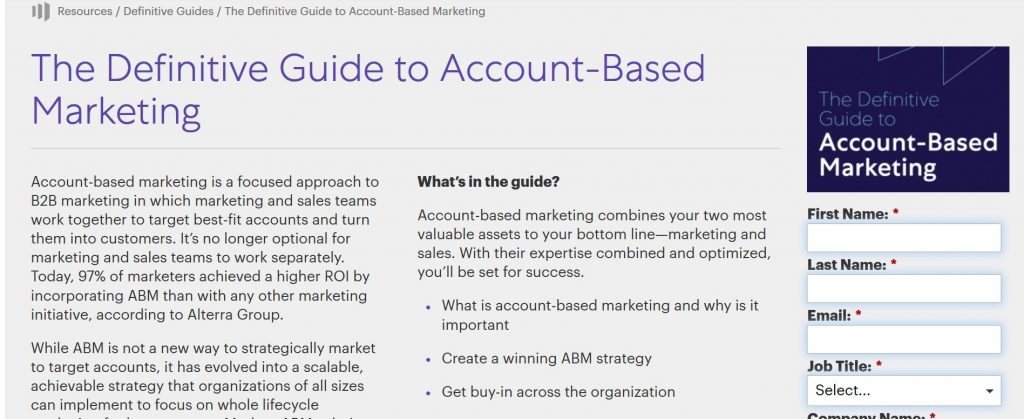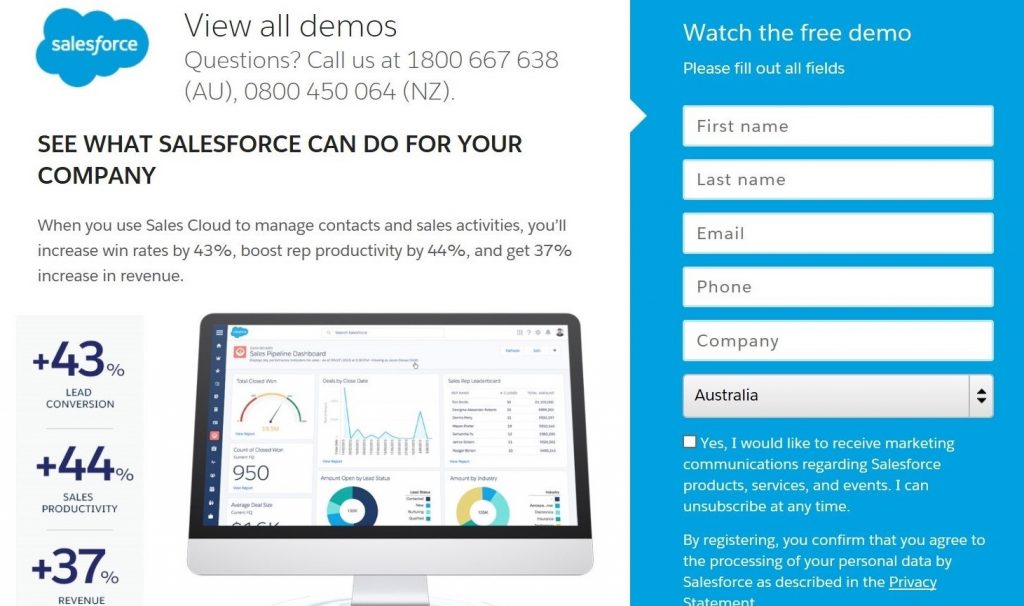 Groupon offers 15 percent off on deals across Australia, through a pop-up that appears immediately after going on their site. They ask for an email address to sign-up, and the terms below mention, "I agree to allow Groupon to send me emails for local services." Groupon does not charge anything at this stage. However, once a customer signs up, they will receive regular emails with tempting offers to buy coupons online.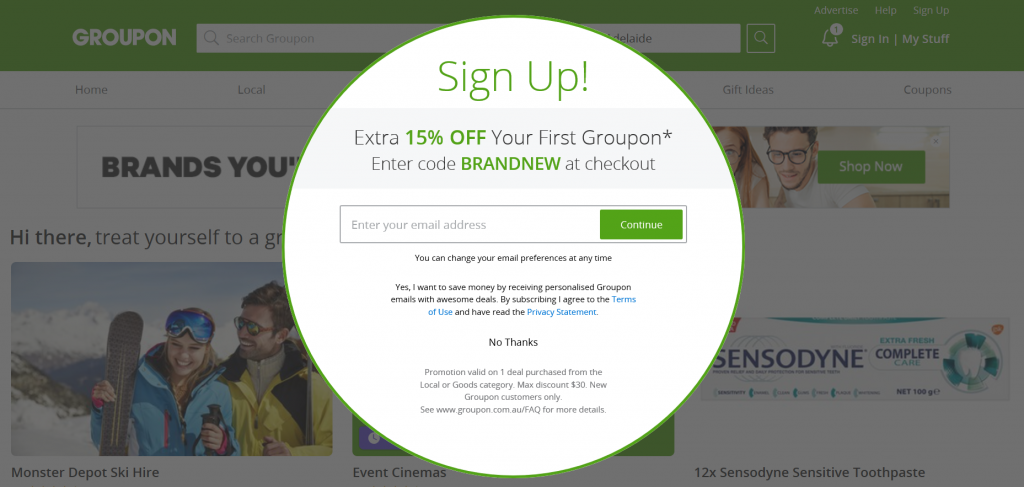 Continuity Funnel
Many companies provide continuity offers to their customers because this is an easier method of getting consistent revenue without having to sell additional products. The best example of this funnel is a subscription service. Netflix charges people a fixed monthly fee to get access to all their films and TV shows. The money gets deducted from a customer's account continually until they choose to cancel their subscription. They usually offer customers a free month's trial to lure them in. Once a customer has grown comfortable using Netflix during that free month, they sit back and let the company deduct money from their account. This is an effective strategy because a lot of times, customers forget they signed up for a subscription. To start the free trial, Netflix requires customers to enter their credit card details. Their card is not charged during the first month's trial, but then they automatically take money when the free month is over. Then the customer decides to continue with the subscription because they forgot to cancel it before the free trial ended, and the money for the next month is already deducted from their card.
Basecamp also offers a 30-day free trial. The pop-up appears immediately after clicking on their homepage, and it asks for a user's email address. There is also a large button in the top right corner of their website saying, "Try It FREE." After the free trial is over, they will start charging a customer ninety-nine dollars a month.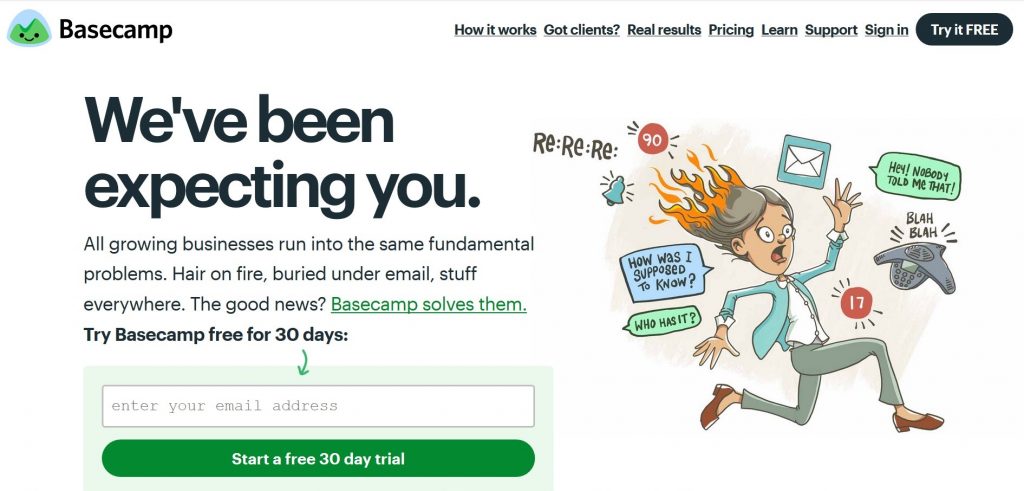 CrazyEgg is a heatmap and A/B testing service for websites. They also offer a 30-day free trial for signing up. Then a customer can continue subscribing to them or cancel at any time. Their website is straightforward with nothing but a form where you can enter your website's URL, and it will test the site's heatmap. This will give customers a demonstration to convince them why they should start a monthly subscription. '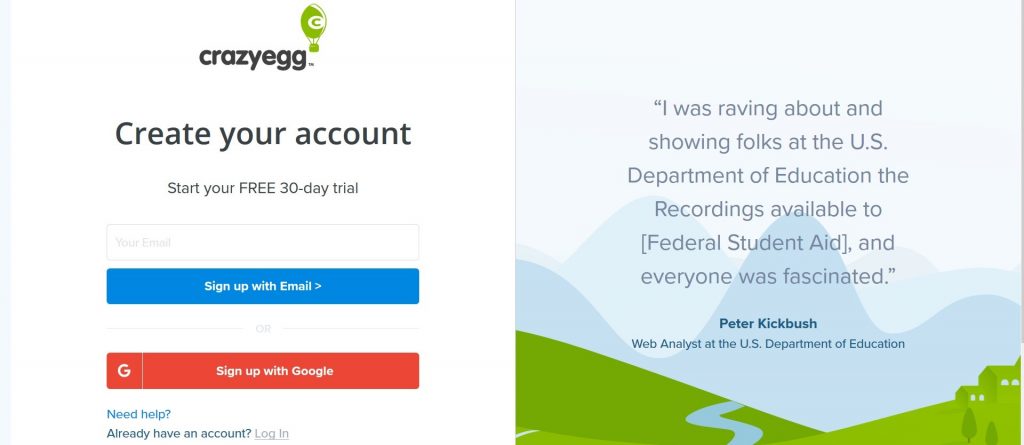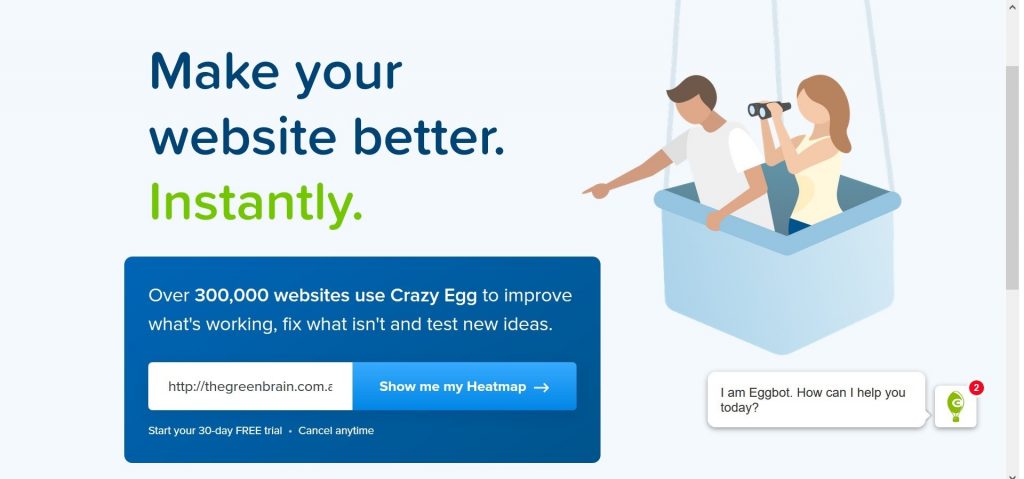 Automated Webinar Funnel
Automated webinars provide a lot of value to the customer. These are pre-recorded and can be hosted at any time online. Webinars are not "Live," but they are stimulating and engaging with customers. A lot of self-employed people with businesses at home are pitching their products through weekly webinars. These webinars are designed as online courses to educate the audience. For example, Boss Babe has over a million followers on Instagram, and they do automated webinars to discuss topics such as "How to get more followers quickly," or "How to design the best Instagram page." A lot of people tune subscribe to watch their webinars because they are very informative and useful. They do not pitch any sales products directly, but towards the end of the webinar, they might say "We have collected the best photo presets and you can have them for just $9.99 for the next two hours."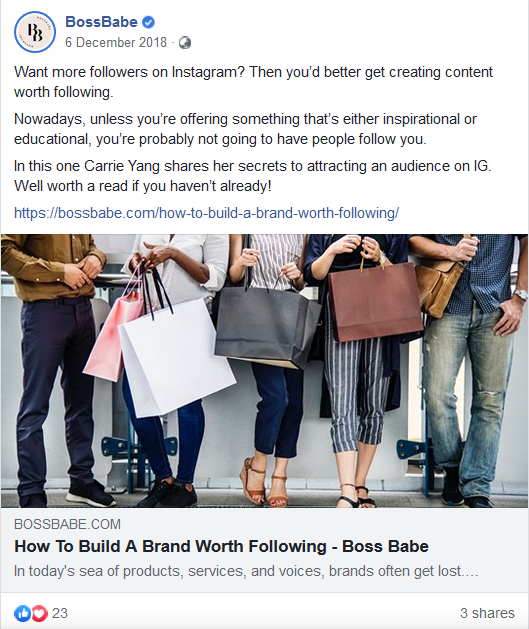 Wilco De Kreij is a Social Media Marketing Manager. He offers services to people who want to get the most return on investment from Facebook Ads. He often hosts live webinars for an hour or two. During this time, he addresses topics about how people can optimize their Facebook Ads more efficiently and what mistakes they should avoid. In the middle of the webinar, he mentions a product he is selling and then spends time demonstrating the product and showing his audience why it is useful. He also offers free eBooks only for customers who attend his live webinars. The link for the free eBooks is exclusively provided at the very end of each session, which forces people to sit through the entire webinar.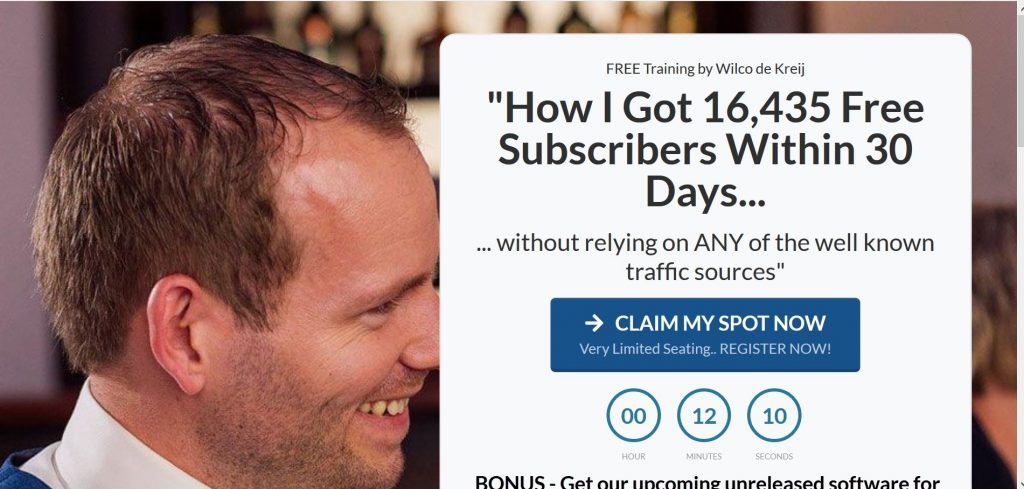 Many entrepreneurs and companies host live webinars. These are beneficial to answer any questions customers have directly. However, people around the world have various connectivity issues, and the "Chat Boxes" on the webinars are often full of them complaining that they can't hear the video, etc. Then the host must pause the lesson to deal with their technical problems. This happened to Wilco De Kreij during his last webinar.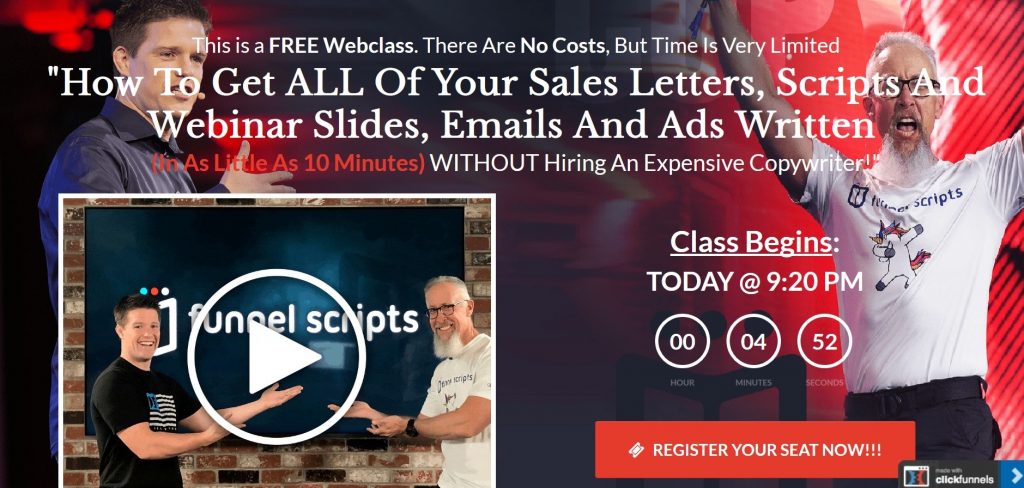 Product Launch Funnel
This funnel is separated into different parts. Instead of offering a product directly, companies slowly lure customers through various campaigns where a direct sale isn't being made. If they are creating videos, the first video is informative to introduce a concept. Then the second one is a "Behind the Scenes," a journey where customers can learn more about the company. The third video could be "Experience" to show customers what it would be like to have this lifestyle concept or experience. Then the final video can introduce the product or service that is for sale. By this time, a customer has already envisioned their lives to be a certain way after watching the first set of videos. When the final video comes out, they are ready to make a purchase.
Apple is famous for this. They build their products up through visual imagery and "Accidental Leaks." Then they host live seminars where the CEO of Apple takes the stage, and officially introduces the product. After that, they still make all the customers wait for several more weeks until they can purchase the latest iPhone. Apple has a smart strategy because when the product does hit the stores, people have already been lining up outside for several days.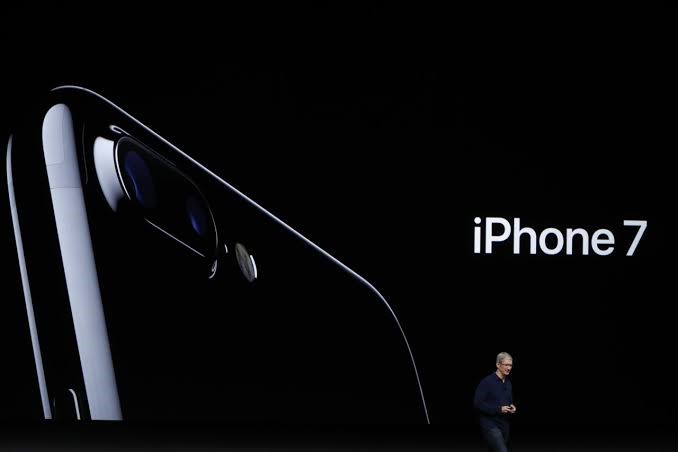 Many celebrities use this funnel when they are launching a music tour online. They will use social media to post teasers for several weeks. After Taylor's Swift Reputation Tour ended, she released the concert film on Netflix. Then she shared five teasers to keep giving fans hints of what to expect from the movie when it is released. By the time it launched on Netflix, everybody ran straight home to stream the film because they spent so much time waiting for it to finally be released.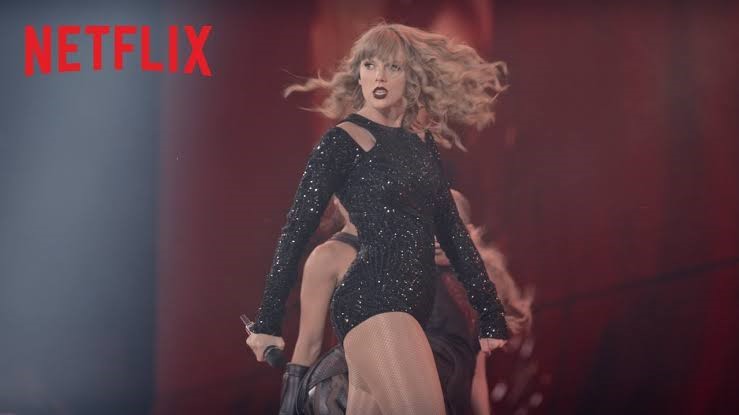 Connedox is powered by the Mautic Marketing Cloud – one of the world's most robust marketing platforms. Create a sales funnel and push new campaigns to customers in minutes – not hours. Measure customer engagement in real time. Optimise your conversion rates on the fly. It's all possible with Connedox. Click Here to get started.