Top 10 campaign ideas for holiday sales businesses should know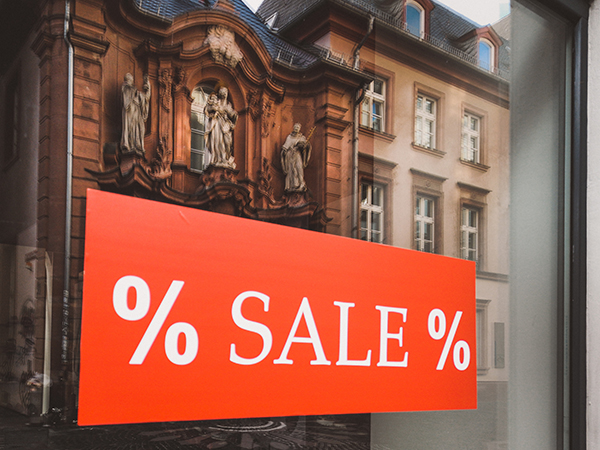 Whether you are a small business or an enterprise, holiday is the perfect time to generate more sales and make your business successful. People are always looking for gifts and various other products that they would like to have for themselves or their loved ones during holidays. That is why most of the famous companies create special holiday marketing campaigns to assure that they can increase their revenue in a limited time. Here we have everything you need to know about the holiday sales campaigns.
When is the right time to start holiday campaigns?
You should know that it is never too late to start the holiday marketing campaigns. All you need is some amazing marketing campaign ideas and you can easily attract as many customers as you want. However, the earlier you will start the better it will be for you because you will be able to cover more events with holiday marketing campaign.
There are various occasions and events on which you can launch your holiday campaign. The holidays commonly begin from the end of October. It means you should start planning in the first few days of October to assure that you will get the best results. Some of the best holidays for campaigning are.
Halloween: 31st October
Thanksgiving: 4th Thursday of November
Black Friday: The Friday after Thanksgiving
Cyber Monday: The Monday after Black Friday
Christmas: 25th December
Boxing Day: 26th December
New Year's Eve/Day: 31st December and 1st January
10 campaign ideas for holiday sales
If you are wondering that how you will be able to manage your holiday sales with the marketing campaigns, here we have some interesting campaign ideas to help you out with the process.
#holidaysales
1.    Branded Holiday hashtag
Having a branded hashtag is very important if you want to be on the trending list during the holidays. Make sure that you create an interesting hashtag for your company that your customers will love to share in their posts on Instagram, Twitter and other social media platforms. Once your hashtag is viral you will generate more leads.
2.    Encourage engagement with a festive contest
There are various amazing contests that you can start on social media and other platforms to increase the engagement of your customers. You can share some interesting quizzes or ask your customers to win a prize b bringing more customers or sharing your blogs on different platforms. Contests will make customers stay connected with your platform during the holiday season.
3.    Free gifts and some amazing discounts
One of the most important things you need for a holiday marketing campaign is free gifts and discounts. There is nothing that can attract your customers more than some interesting deals that will allow them to save money and get all the products they want. There should be special 9 to 12 days of holiday deals. The countdown for deals should start at least 9 or 12 days before the occasions because it will attract more customers.
4.    Share interactive content
You have to create festive content that you can share on your blog and social media. Write interactive and informative content that will be helpful for the customers. Show them that you have a solution to have festival related problems they have. It will make your customers return to your store.
5.    Be visible on Google ads
You have to maintain a higher ranking on Google ads. You might have to work a little extra during the holidays because of the fierce competition. Some helpful tips you can use are.
Collect as many 5 star reviews as possible for your products and company
Photography optimization is very important
Price of your products should be competitive
In product title, there should be all key details.
6.    Stay active on social media
Do not forget to stay active on social media during the holiday season because most of your customers will try to get in contact with you. Make sure you provide them with all the information they are looking for to avoid any confusions and other issues. The quicker you will answer their questions the higher are chances that prospects will convert into customers. Do not make your customers wait because they have various other options but you do not.
7.    Introduce some holiday special products
Make sure that you introduce some special products that are specially themed according to the holiday. Most of the customers look for specially themed products on holidays like Christmas. You have to understand the demands of your customers and maintain the holiday campaign according to assure that you can generate better results.
8.    Stay consistent with your campaign through marketing automation tools
There are different types of marketing automation tools that you can use to maintain the consistency of our marketing campaign. Remember that if you are not consistent you will surely lose all our customers. Automation tools will keep sharing your content even when you are enjoying with family.
9.    Décor your webpage with the right template
There are many special holiday web templates available. Make sure that you give a personalized effect on your website and update it with the holiday theme to assure that your customers will feel more connected and they would love to buy the products that you have for them. Select all the unique and amazing templates.
10.    Affiliate marketer and influencers can help
You can take some help from the famous social media influencers and affiliate marketer to help you out in the process. A single positive review by them for your products and website on holiday can dramatically increase your sales.
Bottom line
Make sure that you properly plan your marketing campaign and engage your entire marketing team in the process. Set a goal that how many customers you want to attract or revenue you would like to generate to keep your employees motivated, so they will work hard. Appreciate all the unique ideas for marketing and implement them to assure more visitors will be converted into customers. Have a personalized effect on your website because it can help generate more leads. Increase sales and enjoy the holiday.